An easy way to find Instagram influencers
Influencer marketing on Instagram seems to be all the rage these days, perhaps because ads on Facebook and Google have become so expensive. The thing about Instagram influencers is that you have to find them, and Instagram doesn't have much in the way of tools to make that process easier.
Here's a simple tip – use Google search operators to ferret them out. In particular the following search on Google (exactly as below) will bring up several random influencers with thousands of followers:
"k followers" site:instagram.com
Like so: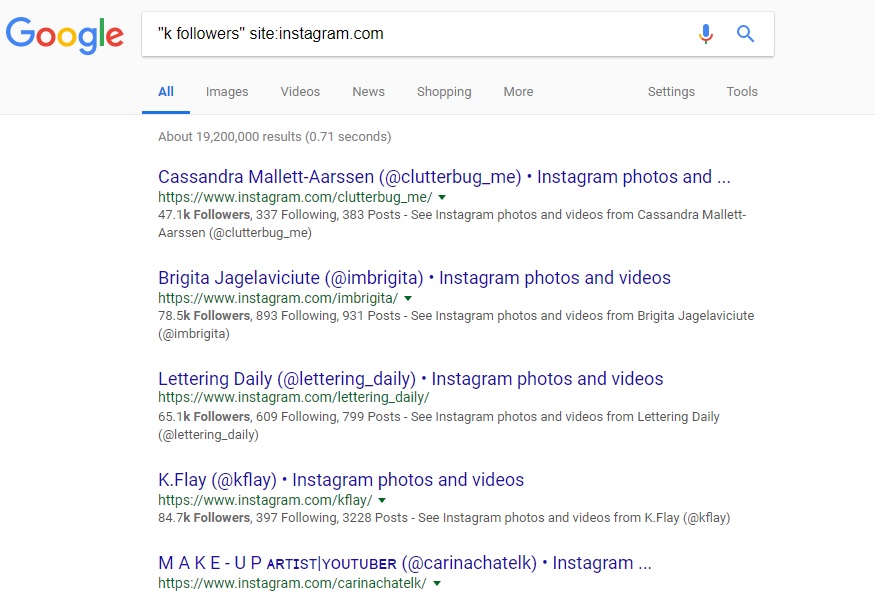 You can focus the search more by adding more search terms into the search. For example, the following brings up influencers in the area of… plumbing: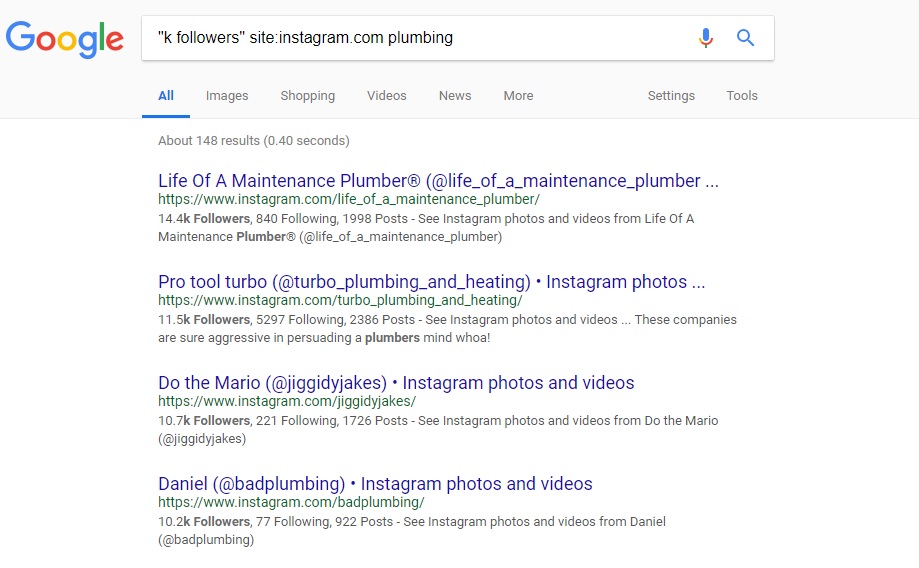 For geotargeting you could simply add a location, such as a city name, to the search phrase. For example:
"k followers" site:instagram.com atlanta
…which should bring up influencers in the Atlanta metro area. And of course you could add more search terms with that to narrow it down:
"k followers" site:instagram.com atlanta pizza
…which should restrict the search for Atlanta influencers to those that have something to do with pizza.
That's a simple tip on finding influencers. After that it's up to you to reach out to them. Most influencers with large audiences take their businesses seriously and make it easy to take the next step – their contact information can usually be obtained from the link to their website they post on their Instagram profiles.
Any other tips on finding influencers you'd like to share? We're all ears – leave them in the comments.