Sweet spot for real estate education products seems to be Generation X
According to Rich Dad Poor Dad Education's latest Facebook campaign, it seems that Gen X is the way to go if you want to sell real estate education products like seminars and workshops: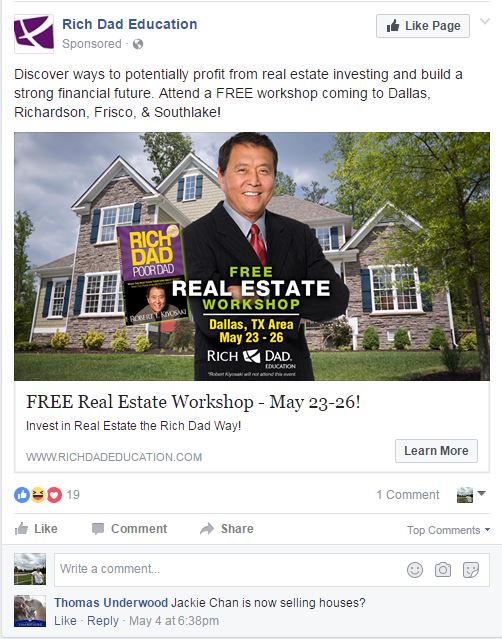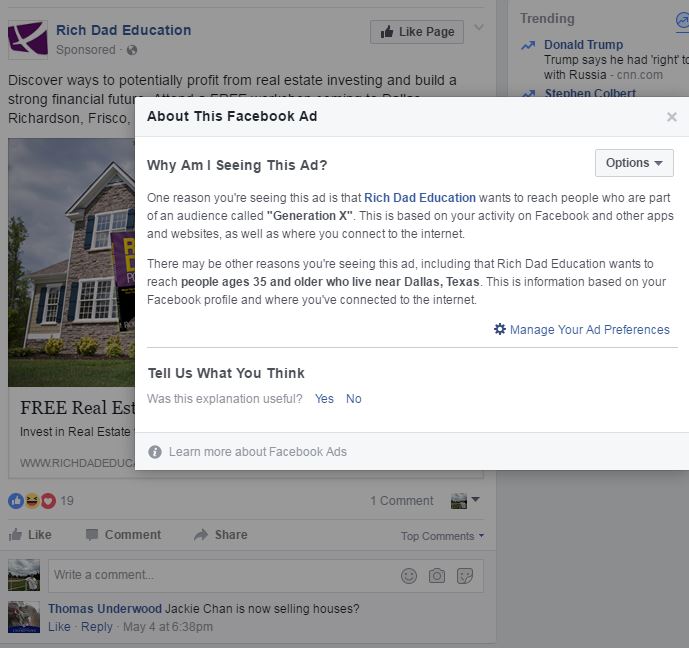 Generation X is a rather loosely defined term but over-35s seem to qualify. Here's Wikipedia's definition: https://en.wikipedia.org/wiki/Generation_X
If you believe that Rich Dad Poor Dad knows what they're doing advertising wise, that seems to be the demographic to go after in this area. The campaign is also targeted geographically at whatever city the workship is visiting, Dallas in this case.
Of course a disclaimer applies to all such live ad analyses: it might just be a piece of an experimental split test, where they're testing a number of demographics separately to see what works best. But if we were guessing people, which we are, we'd guess that that's a good starting point if you're hawking similar stuff. Makes sense intuitively – over 35s are presumably wealthy enough to have built up capital for real estate down payments, whilst still young enough to dream of making it big somehow.
What do you think? Any real estate social media advertisers out there care to share their experiences?