Structuring Newsfeed Ads on Facebook
Here's a good example of what a good use of the various pieces of a Facebook newsfeed conversion ad looks like: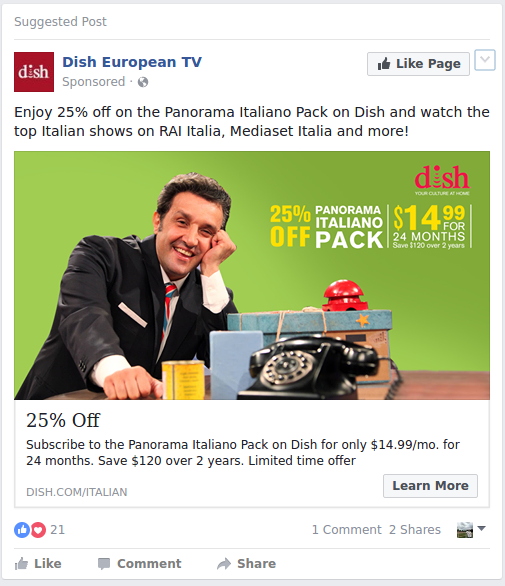 Notice the following:
Text description at top of the ad introduces the service and describes exactly what it does.
Headline below ad image introduces a special offer on the service described
Further information on the offer is in the News Feed Link Description section below the Headline.
Ad image grabs initial attention and ties the ad together with a summary of the offer on the service.
Display Link should always be used – it gives the ad a more professional appearance and adds trust in this case by referencing a recognizable domain (Dish.com).
In this particular case, a more direct "Sign up" Call To Action button might have been better but "Learn More" is probably a pretty decent away to go about it too.