Shorten and customize your links with Addue
Note: Links and linksets on Addue used to be called rules and rulesets. The images in this post still refer to them as rules and rulesets but the software has been updated.
With Addue, shortening and customizing your links is as easy as 1-2-3:
Choose "Insert New Link" from the left column in your Addue account when you login.
Choose "SH – Link Shortening & Customization Link" in the list of options on the next page
Create your new link in the form on the next page by entering the name of the link in the "Linkset ID" field and the URL you want it to go to in the "Destination URL" field.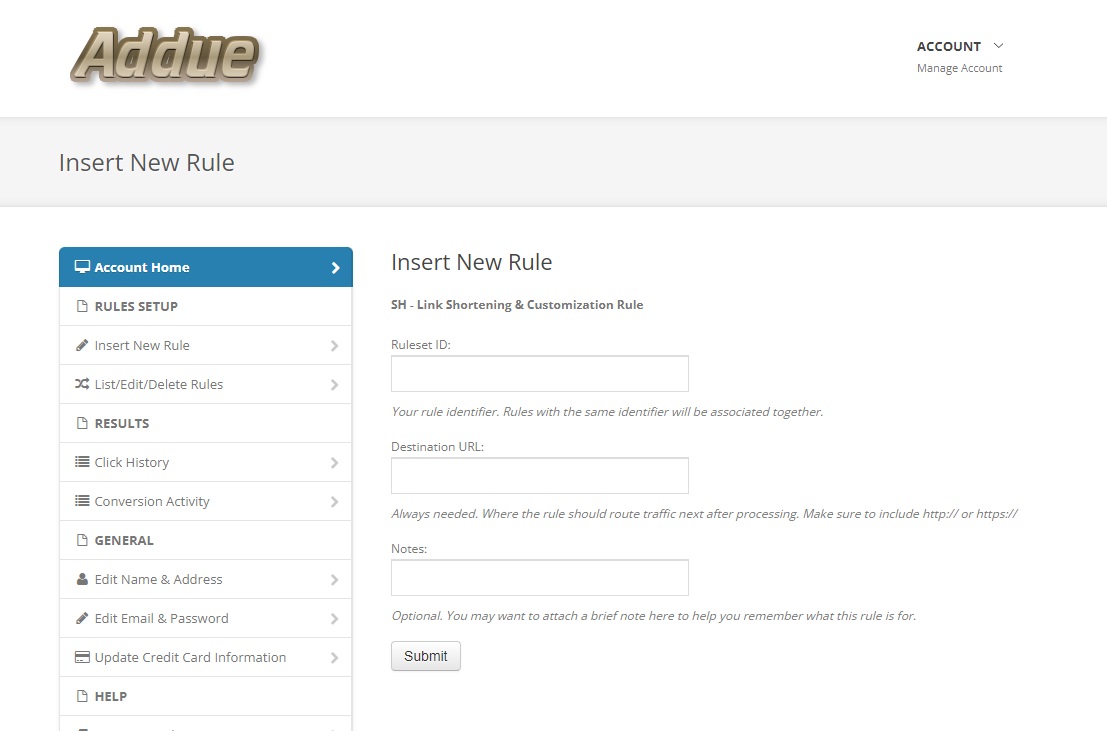 And that's it! You're done – your custom link will be created and you can copy it for use.
One thing to remember: Your custom link names have to be unique, as you might have guessed. You can't use the same link name twice or Addue won't know which destination URL to send your traffic to.
Clicks on your custom links will be visible in your Addue click history in the usual way. And you can concatenate this rule with all other Addue rules as usual too. So if you want to send this traffic to another Addue rule which routes traffic by geo, or does conversion tracking or A/B testing, that's mighty fine.
That's all there is to shortening and customizing links on Addue!